CCTV South East London
Are you looking for CCTV in South East London?
At Butler CCTV, we specialise in the supply, installation and maintenance of CCTV systems across South East London and all local surrounding areas. Besides delivering clients with bespoke CCTV in South East London, we also aim to cover additional areas such as Sevenoaks and Maidstone in Kent, as well as Essex and London.
With a wealth of experience in the industry, we understand the importance of CCTV systems and strive to ensure each of our clients receives a bespoke service tailored to their needs. As an excellent way of protecting your property, CCTV systems are becoming increasingly popular. We will take care of all the hard work when installing your CCTV system, paying excellent attention to detail every step of the way to ensure your property remains safe.
Our team of CCTV experts will work alongside you to ensure you are receiving the perfect CCTV system for you. Operating across Kent and all surrounding areas, we can guarantee you will not be disappointed by our unrivalled CCTV systems installation and maintenance service.
Unrivalled CCTV in South East London
Whether you have a new or old CCTV system, analogue or HD, all equipment needs to be maintained to ensure its working to its full potential.
---
We offer maintenance call outs or annual contracts to help your system to be working at the time you need it.
---
Many customers don't realise their CCTV has stopped working until they need a recording, which can cost a customer money if they have no footage of an incident.
---
All types of systems undertaken regardless of age, make and type such as NVRs or DVRs, cable or Wifi.
---
Sometimes just a clean of the cameras, connection or power supply change can make a huge difference in picture quality.
---
We are IPAF trained for platform access and citb certified in Health and Safety.
---
All systems will be checked and maintained professionally and expert advice will be given to help keep your CCTV fully operational or upgraded.
Get In Touch Today
So, if you are looking for CCTV throughout South East London and all of the local surrounding areas, get in touch to find out how we can assist you. All of our services are carried out to a standard that exceeds profesisonalism. Simply get in touch by giving us a call and one of our highly professional and friendly team members will be more than happy to assist you with any inquiries you may have about CCTV across South East London.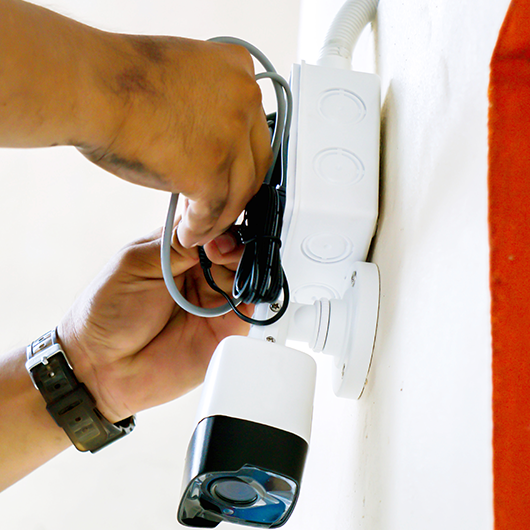 Customer Reviews
Mark's work was absolutely brilliant, can't praise his work enough. No wiring or cables showing anywhere. Explains exactly what he is doing and what we needed to know. Always available to help with any questions we have. Highly recommended.

A good job done, quickly, neatly and tidily with no mess or litter at all. Would certainly use the services of Butler CCTV again.

Carried out work very efficiently. Certainly knows all there is to know about CCTV. VERY HELPFUL. Connected up to our phones and iPad and explained exactly what to do. Would certainly recommend this company.